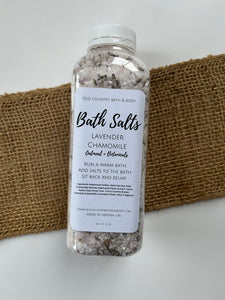 Lavender Chamomile Bath Salts
Relaxing with a mixture of bath salts (epsom and Dead Sea salt) coconut milk and oatmeal to provide a milk bath feel.  Scented in lavender.  Shake in a little or a lot and soak the stress away! 
Ingredients:  Epsom salt, Dead Sea salt, dried coconut milk, chamomile extract, lavender buds, mica Fragrance.