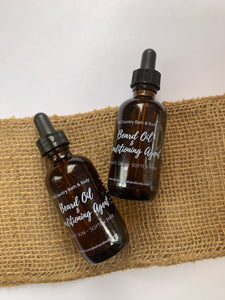 Mr. Romantic Beard Oil
NEW FORMULA!
Beards are all the rage these days.  Why not pamper it! Keep those beards soft and conditioned.  Mr. Romantic has a dark and sexy aroma that will make you go mmmmm! 
4 oz bottle with eye dropper for easy use.  Just grab a couple drops and smooth over beard.  Can also be used as an aftershave for dry skin, just use a couple less drops. 
INGREDIENTS-  
Jojoba oil, Hemp seed oil, Sunflower oil, Castor oil, Evening primrose oil, Aragon oil, fragrance.